Amit Sondhi
Attorney-at-Law
WILL FIGHT TO PROTECT  YOUR LEGAL RIGHTS
UNDER THE LAW.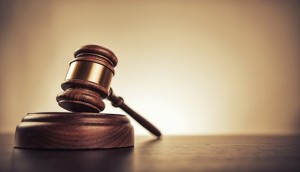 Amit Sondhi is dedicated to making a difference in people's lives by helping them seek recovery from personal injuries sustained as the result of: construction accidents (ladder / scaffold fall), work-related accidents, premises accidents (slip / trip and fall), motor vehicle accidents, mass transits accidents, dental malpractice, medical malpractice, and exposure to toxic chemicals.
Mr. Sondhi gained his experience working with large New York City law firms where he handled personal injury and commercial litigation claims involving municipalities, government agencies, private corporations, and individuals. His experience includes extensively litigating hundreds of cases that resulted in several dismissals and beneficial settlements for his clients.
Unlike many attorneys, Mr. Sondhi's unique training and experience defending personal injury claims has given him additional insight into the strategic approach and tactics employed by insurance companies. He is able to utilize this knowledge to more aggressively and efficiently handle personal injury cases for his clients.
Mr. Sondhi earned his J.D. from the Touro Law School,where he graduated in the top of his class with special honors.  While in law school he had the privilege of serving as a summer law clerk to the Honorable Arlene R. Lindsay, a Federal Magistrate Judge in the Eastern District of New York, and as an intern with the United States Attorney's Office in the Eastern District of New York.
Mr. Sondhi worked as an associate at a regional mid-sized law firm and large national law firm managing all aspects of civil cases from inception to trial, including conducting investigations, appearing in court, conducting and defending depositions, drafting motions, engaging in oral argument, negotiating settlement, and preparing for trial. He has defended governmental entities, owners, general contractors, and subcontractors against construction accident claims. His cases involved construction workers falling from ladders and scaffolds, falling into excavations and openings, being struck by falling objects, and tripping and slipping on workplace hazards.
Additionally, Mr. Sondhi represented dental and medical healthcare professionals and facilities facing malpractice and negligence claims. He has presented dental malpractice cases before District Dental Society Committees throughout New York City for case evaluation and defense strategy purposes.
See More Information about Amit Sondhi on LinkedIn.